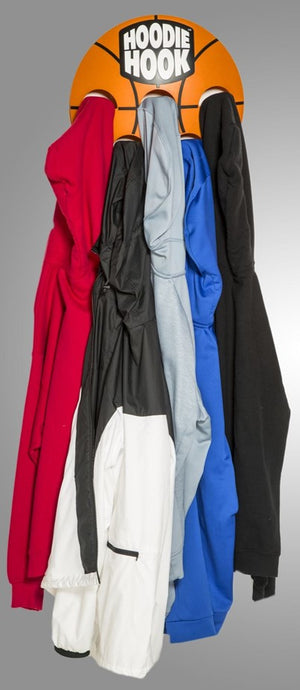 Tired Of Hoodies Everywhere?
Whether you're a mom with active teens, a sports coach with tons of players, or a dad who wants to teach your little one how to stay tidy, Hoodie Hook has you covered. The only one of it's kind, durable design makes hanging hoodies, book bags, and more super easy!
Helps your kids stay organized. The Hoodie Hook quickly organizes a messy room.
Strong and durable.The hooks are heavy-duty so they'll never break off. Our guarantee.
Multi-use and multi-functional! Holds up to 5lbs per hook, which means you can store more hoodies or hang book bags and coats.
Easy access for kids and teens. Mount your Hoodie Hook high or low for easy reach. Just grab-and-go.
Quick install. Hanging the Hoodie Hook is easy. Find the spot you like and hang over a door or mount it on a wall using the mounting screws included. 
Making Mess-Free, Fun!
Having a Hoodie Hook in your home or space is sure to make managing your kids mess a breeze. The Hoodie Hook not only makes organization easy for kids or teens, adults love it too!
Shop Now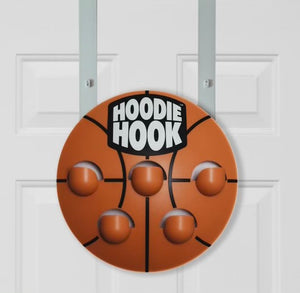 Teach Kids & Teens The Value of A Tidy Space!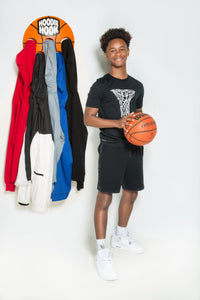 Started By A Mom & Her Son And A Whisper From God!
After clearly hearing God say, "make one", Hoodie Hook was designed by PJ Jones and her son Seth, with the help of her best friend CJ Johnson. They had one intention, for mom to manage her son's mountain of hoodies in a new way. As they realized this could actually provide parents everywhere with relief from the nightmare of hoodies everywhere, Hoodie Hook was released!
Learn More
Awesome product and great customer service!
- Shamecka Nelson
What an innovative idea! Most problems are solved with a simple solution and Hoodie Hook is that!
- Wayne Box Miller
I initially purchased Hoodie Hook as a present for my youngest nephew. Once my niece and older nephew saw it, I had to buy three more (I picked one up for myself).
- Falcon Nature
Now the kids won't leave their hoodies and hats laying all over the house bc they'll have a fun place to hang them. Would definitely recommend!
- Timothy Jurkovac